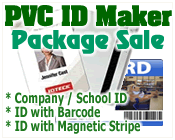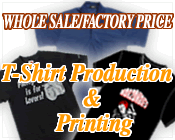 Profile of Murcia

Negros Occidental Map

Profile

| | |
| --- | --- |
| Distance from Bacolod: | 16.5 kilometers |
| Land Area: | 28, 455 hectares |
| Classification: | 1st Class |
| Barangays: | 15 Barangays, politically subdivided into 23 numbers |
| Population: | 59, 358 (May 1, 2000) ; 62, 788 (2005 Projection) |
| Language: | Hiligaynon/Ilonggo, English is spoken and understood |
| Points of Interest: | Calibago River Resort & Summer Camp, War Buddies, Monument in the Plaza Bacolod, Golf and Country Club Flower Village, Sitio Katugasan Mambukal Mountain Resort, Haciendda, Kaftrees Retreat House, Pandanon River |
| Resort: | Minoyan Resort |
| Festivals: | Mudpack Festival, Mambukal Mountain Resort (3rd week of June), Feast of Immaculate Conception (December 8), Tinabu-ay Festival (1st week of December) |
| Market Day: | Sunday |
Murcia is a famous tourist destination since the 1970s due to Mambukal Resort. Hot springs are a common sight in this place which is believed to cure different skin diseases. Mambukal was then considered as the summer capital of Negros Occidental because of its low-temperature climate during summer and the fact that it is located at the foot of Mount Kanlaon. Waterfalls are abundant in this area. A trek to the famous seven falls of the resort awes tourists with its refreshing sights. Mambukal is also an entry point of the a five-day trek to the volcano crater. Official and organized mountain climbing activities are usually done during the Holy Week by the various mountaineering clubs in this province.


The fact of having many existing and potential natural, historical, cultural and man-made attractions besides Mambukal, plus its proximity to several cities who are the so called "winners" in terms of their organized and established tourism programs, could and should make Murcia a prime tourist destination. With the completion of the Bacolod-Murcia-Don Salvador Benedicto-San Carlos tourism highway, the town would benefit from the tourist traffic from other nearby island provinces, such as Cebu, because of its strategic location. There is also a news that Murcia will be a town soon, so let us wait and see when that day happened.